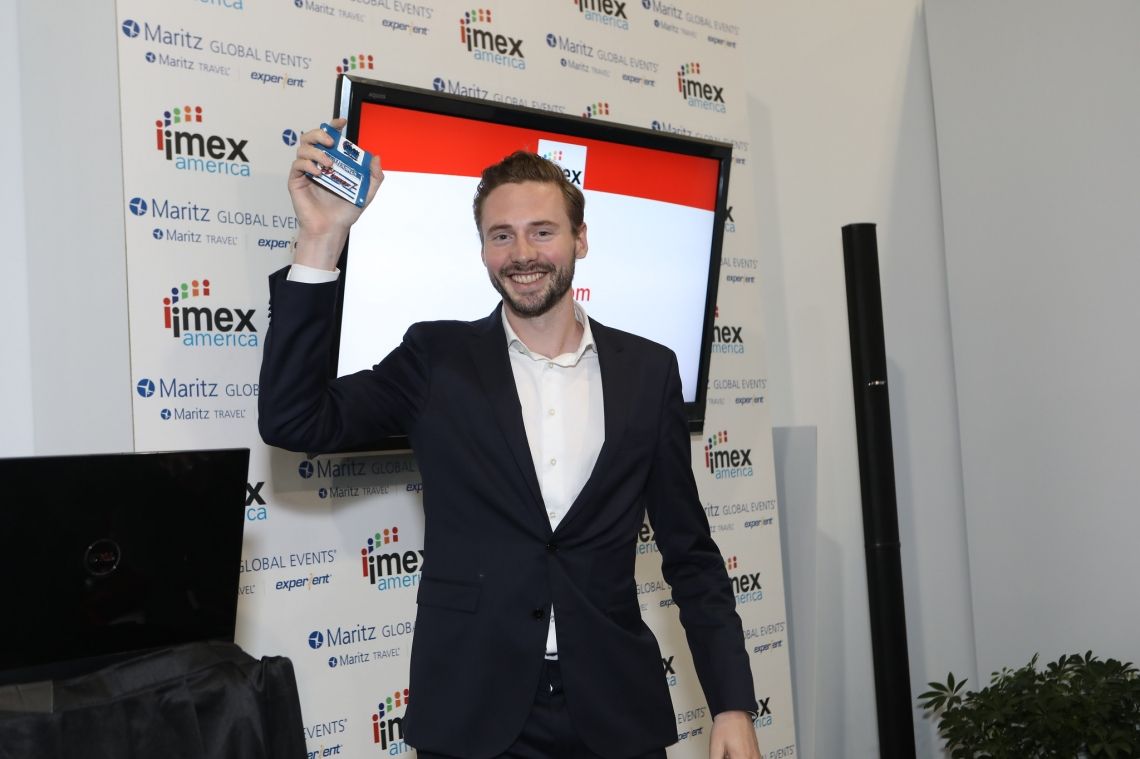 The personal approach: IMEX harnesses technology to deliver richer experience and smoother journey through PlanetIMEX
vom 11.09.2020
veröffentlicht über meinMemo
Meeting and events industry professionals diving into PlanetIMEX, returning 12 – 16 October, will enjoy an enriched experience and smoother user journey.. The IMEX Group, which launched PlanetIMEX in May, is working with new providers GRIP and Event.Video and also continuing its partnership with Cvent to deliver a high-level programme of education and community engagement next month.
Carina Bauer, CEO of the IMEX Group, explains: "We've evolved PlanetIMEX following its launch in May by simplifying the user journey, making it easier for visitors to explore and source the content and the speakers that are right for them. Working with GRIP enables us to provide a single user experience with learning, polls, discussions and networking all on one platform. GRIP uses AI to match users with one another and also provides recommendations of which learning sessions best suit their interests - this delivers a highly personalised experience for each visitor, one that better reflects our company values and strategic priorities.
"It's in our DNA to use our own shows and digital experiences to experiment on behalf of the industry, trialling a variety of different technology providers and sharing what we learn. GRIP has long been on our radar. They're also a past winner of the #IMEXPitch, our event tech competition, as are Sli.do, who are also one of our PlanetIMEX tech supporters."
Tim Groot, CEO and Co-Founder at GRIP, says: "After winning the IMEXpitch competition in 2016 with our leading AI-powered event matchmaking solution I honestly could not have imagined that four years later we would be working with the IMEX team in this unprecedented situation.
"PlanetIMEX is a bold and exciting concept for virtual experiences, the goal of engaging the community through content and connection perfectly aligns with our own vision of the industry. We're now seeing event organisers increasingly establishing themselves as community owners bringing people together virtually and of course through in-person events."
Alongside a new partnership with production company Event.Video, the IMEX Group also continues its long-running partnership with Cvent to power registration.
Jamie Vaughan, Vice President, European Sales at Cvent: "Working alongside Carina and the IMEX team to help produce the first-ever PlanetIMEX earlier this year was an incredible experience, and we are delighted to extend this partnership as we come together once again to support the October edition of PlanetIMEX. It has undoubtedly been a difficult year for all of us, but we are deeply committed to supporting the IMEX mission to unite and advance the meetings industry. Together, we can support the successful transition to virtual and hybrid events and secure an even brighter future for the global meetings and events industry."
Carina concludes: "Following feedback from our audience we developed a detailed brief of our requirements. Of course, everyone running a virtual event will have different needs and it's important to match those needs with one of the many excellent solutions and services in our market.
"We're confident that all of these providers are a strong fit for our current needs, delivering new functionality and features, and helping us make a big, new and exciting splash with our fresh look PlanetIMEX this October."
PlanetIMEX returns 12 – 16 October. Registration is free of charge.