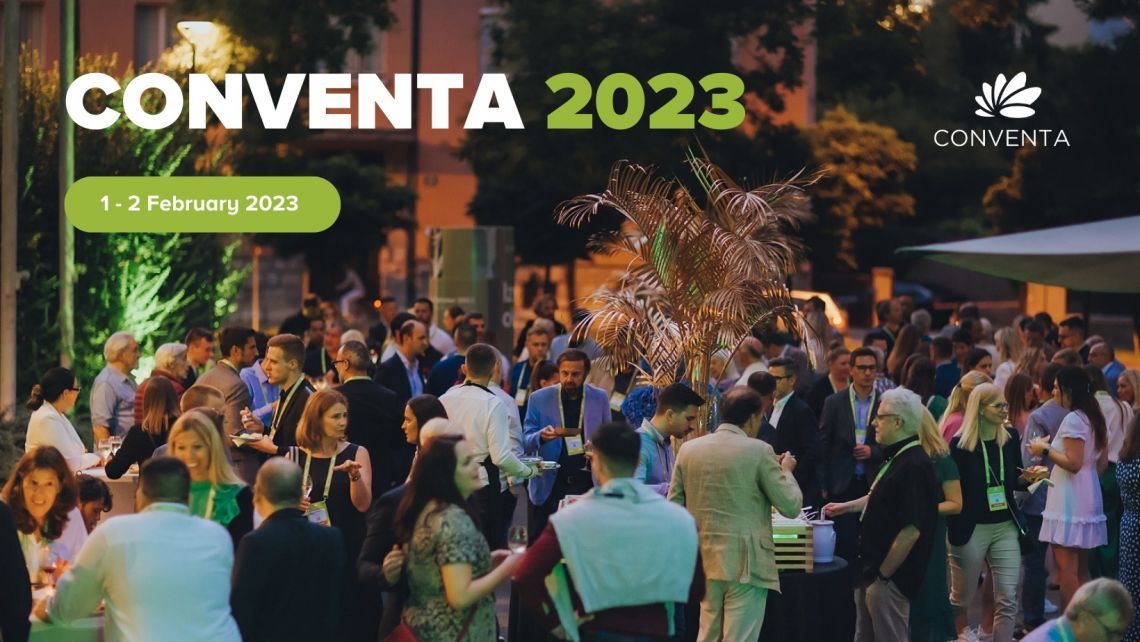 Conventa Experience: 15th NEW EUROPE EXHIBITION FOR MEETINGS, EVENTS & INCENTIVE TRAVEL
Datum: Mittwoch, 01.02.2023 bis Donnerstag, 02.02.2023
Veranstalter: Conventa Experience Explore. Meet. Create
Adresse:

Gospodarsko razstavišče
Dunajska c. 18
Ljubljana
Conventa is the oldest regional MICE trade show that has been taking place for the past fourteen years without exception. In 2023 the trade show will return to its usual winter term, from 1st to the 2nd February.
Each year, Conventa exhibitors (convention bureaus, hotels, conference & exhibition centres, DMC's, special venues) come from over 16 different countries: Austria, Germany, Bosnia and Herzegovina, Bulgaria, Croatia, Estonia, Georgia, Greece, Hungary, Italy, Montenegro, Poland, Russia, Serbia, Slovakia, Slovenia, and Ukraine.
Conventa is known as a tradeshow with the most carefully selected hosted buyers with a direct interest in the region. At the event, you can expect over 150 top-notch buyers, from corporate meetings and incentive planners, associations and event agencies. This year even more attention will be given to bringing regional hosted buyers to Ljubljana.
Conventa has showcased its agility and adaptability numerous times. Sustainable event organisation is in the limelight at Conventa. More importantly, reducing the event's impact on the environment sits at the heart of Conventa's aspirations. That is why Conventa will measure its carbon footprint in cooperation with Climate Partner.
More information at
www.conventa.si
Angebote zu diesem Event:
SLO-SI-1000 Ljubljana
Conventa remains the focal point for meeting planners in the region of New Europe, which, in addition to sharing knowledge and experience, emphasises networking and establishing new business contacts. It is the oldest regional MICE trade show that...